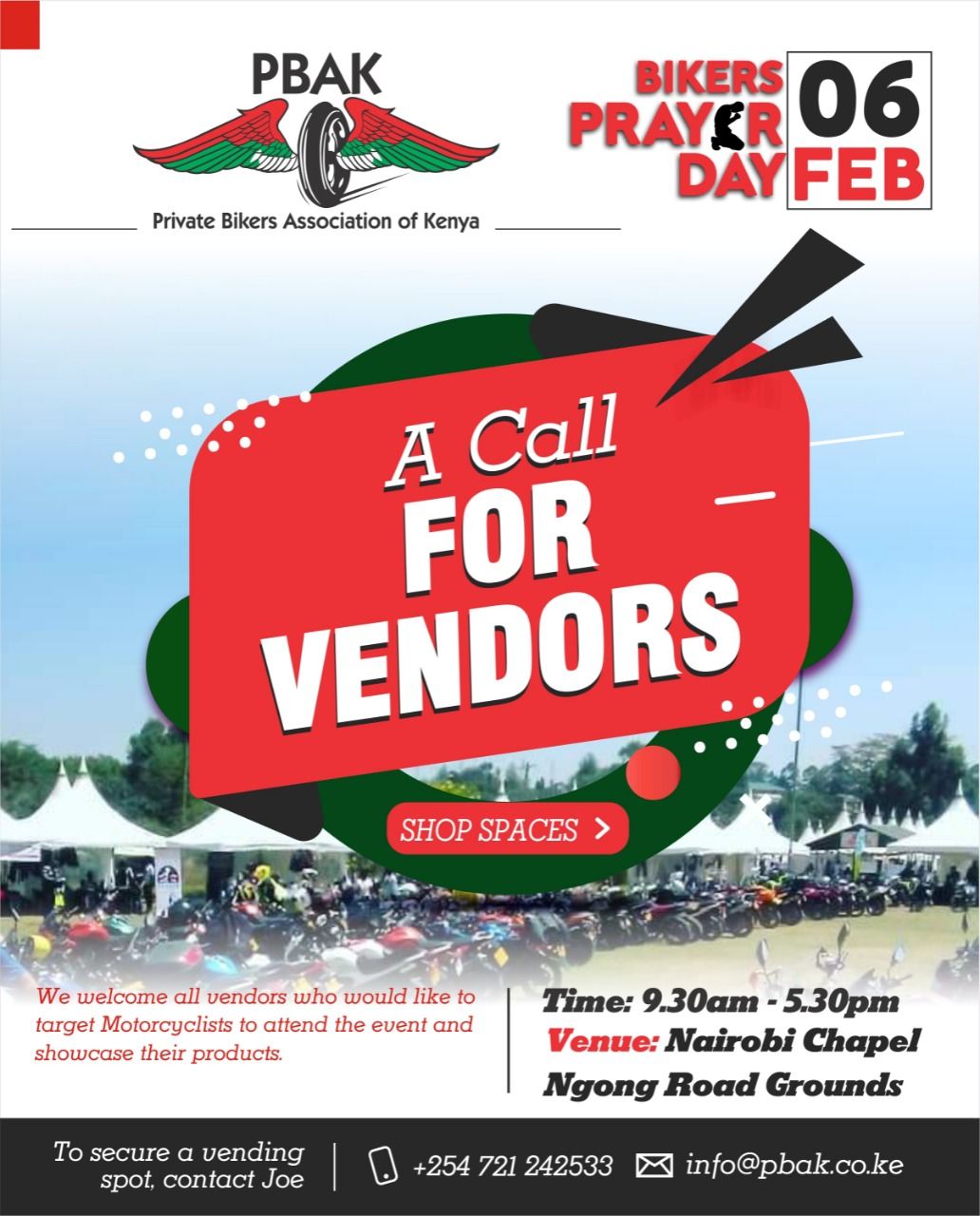 CALL FOR VENDORS FOR THE BIKERS PRAYER DAY – SUNDAY 6TH FEBRUARY 2022
Happy new year folks! Its time to meet, greet and pray together as bikers again!
Would you like to vend at the bikers Prayer Day? Reach out to us through the contacts 0721242533 (Joe) to reserve a spot!
#PBAK #BikersPrayerDayke #BikersPrayerDay2022