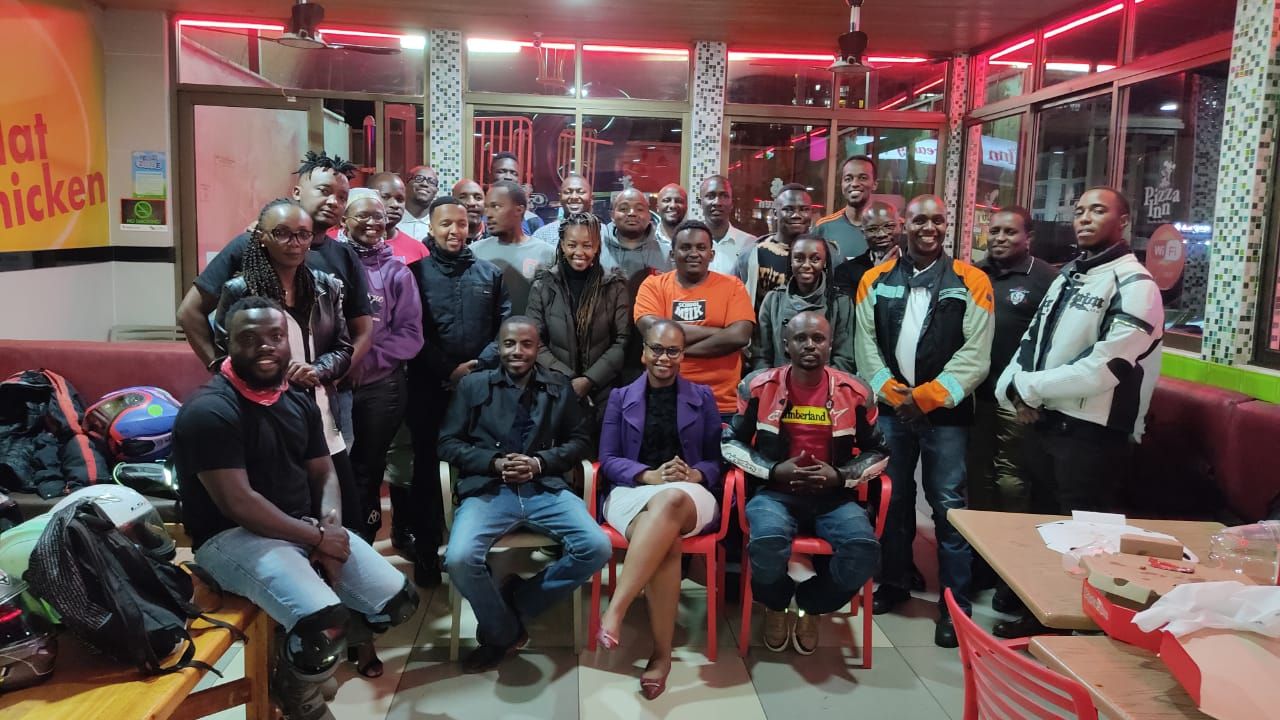 NYUMBA KUMI AND CLUB LEADERS HANGOUT
PBAK runs itself through the Nyumba Kumi system. (group of private bikers from the same locality or zone)
The expectation is every biker is anchored in a bikers Nyumba Kumi or Bikers Club with the objective of having organized groups that aids private bikers to be a self regulating body in terms of promoting road safety, advocacy for proper training, welfare & association, and pushing for legislation that affects the biking community. Thus the end product of the private biking community being overall accountability.
PBAK leadership works closely with all Nyumba Kumi and Club leaders to represent the agenda of the private bikers in Kenya.
Yesterday, PBAK hosted a leaders hangout with representatives from various Nyumba Kumi's and Clubs reflecting the year that was. 2021 was concluded in style, and a renewed commitment from all in planning and taking leadership in various initiatives for the private biking community in 2022. Stay tuned to see what's in store!