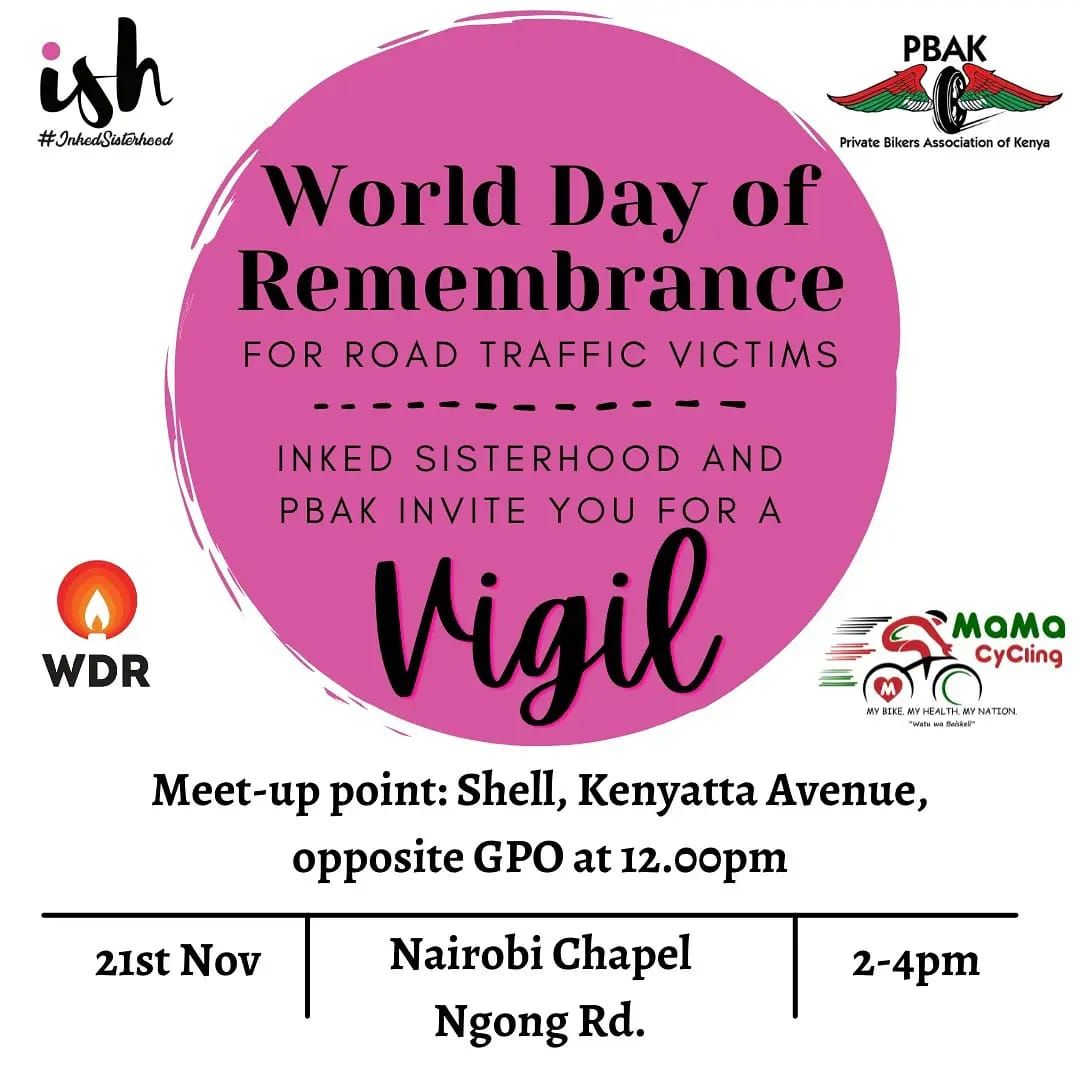 WORLD DAY OF REMEMBARENCE FOR ROAD TRAFFIC VICTIMS
The World Day of Remembrance for Road Traffic Victims is marked every year on 21 November 2021.
This year, Inked Sisterhood marked the day through various activities through the month of November that culminated in a Vigil that had both cyclists and motorcyclists.
Inked Sisterhood held various interviews on their YouTube channel that talk about the different perspectives during and after an accident and together with PBAK and cyclists created awareness on road safety through various posts all month long and a ride together to the vigil.
The activities will be concluded through an insurance webinar that seeks to demystify the different types of Insurance on Thursday 25 that will be open to all.